Wednesday, January 18th, 2017
Wednesday Worthy
Wizard's back surgery for the severely herniated disk went really well yesterday. It was an extremely long day, and I'm exhausted writing this, but everything went smoothly. Wizard stunned the surgeon by telling him that Wizard had mowed the yard two days beforehand. That's the absolute truth, he did mow the yard. After the surgery, the doctor was describing how badly inflamed Wizard's nerve on one side was and commented again he couldn't believe how Wizard managed to stay somewhat active despite his pain level. But the good news is that the surgery went well, and now we wait and see how the nerve does over the next few weeks. Thank you everyone for your good thoughts and prayers, they are very much appreciated.
Now onto Wednesday Worthy. This is a candidate for those who appreciate a guy with some body art: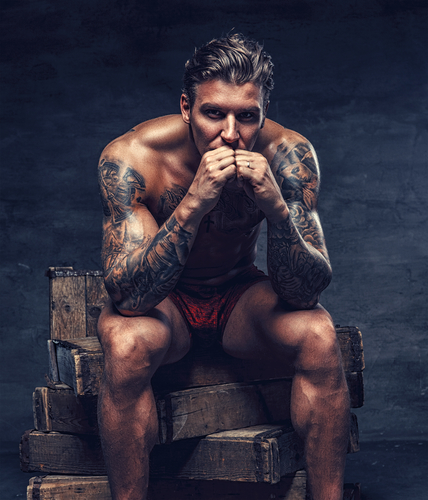 So what do you think? Is he worthy?