Friday, June 2nd, 2017
Happy Friday!
I saw my doctor yesterday for my arm/shoulder/neck pain…and it's more specialists and increasing meds. Hello? I'm not going to just mask this with pills. We're pretty sure it's a pinched nerve, among other things. The x-rays showed some problems with my neck, but nothing in my arm and shoulder. So now I wait for more referrals.
I was frustrated when I got home. Wizard, however, had the solution.  Right after dinner, he left then returned with these: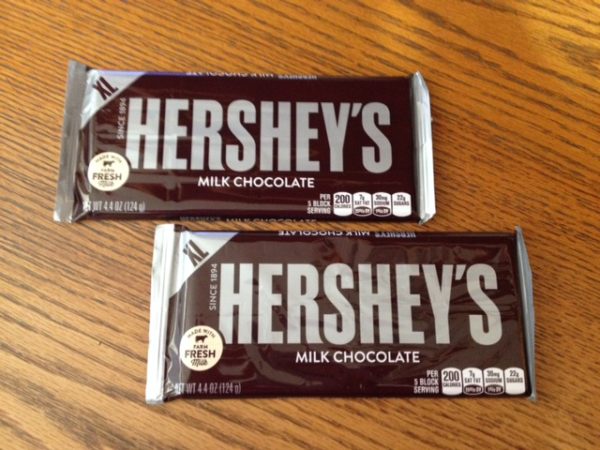 Two extra-large Hershey's chocolate bars. The man is crazy but in the absolute best way! He always knows how to cheer me up and make me laugh.
So what gesture cheers you up?
Hope everyone has a great weekend!