Monday, January 29th, 2018
Late Monday
Hey guys! My website was down last night, so I didn't post. I planned to go back to the computer and post later, but I ended up vegging on the couch with Maggie

So I'm late.
My weekend was relaxing and I really needed it. I worked some, wrote a scene I'm going to delete, and a scene I love sprang out of that misstep. This is something that as a writer I believe it…
Writing crap is the roadway to brilliance.
Okay maybe brilliance is a little strong, LOL. Brilliant storytelling is my dream. But right now, I'm just striving for the honest and real story of a romance that endures heartache and heals into a timeless love. But the road to that goal is paved with discarded words, sucky scenes or whole chapters. Once in a while there's a scene I adored, but it simply didn't work. However, I needed each and every word to complete the journey to The End.
As for the rest of my weekend, I'm really happy to say that despite my utter misery last week, my neck, shoulder and arm have improved. The shot appears to successfully stopped most of the pain running down my arm, and eased some of the pain in my neck and shoulders. I still have to limit my computer time, and I can't vacuum or do certain types of activities, or turn my head a certain way. I still have stabs of pain behind my shoulder blade, but it's a definite improvement and that's a positive sign that the next shot will give me even more relief!
I'm continuing my walks, and Maggie and I did a killer hike on Saturday, going almost to the end of the trail through the hills: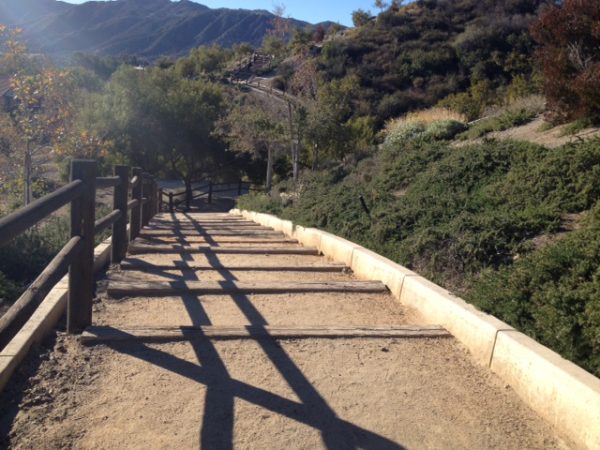 Here's a pic, can you see how the stairs wind through the hills? I've been working up to this, and am surprised my shoulder tolerated it. The shoulder's a bit more sore today, but it was worth it! My little Maggie keeps up too! Then she crashed at home.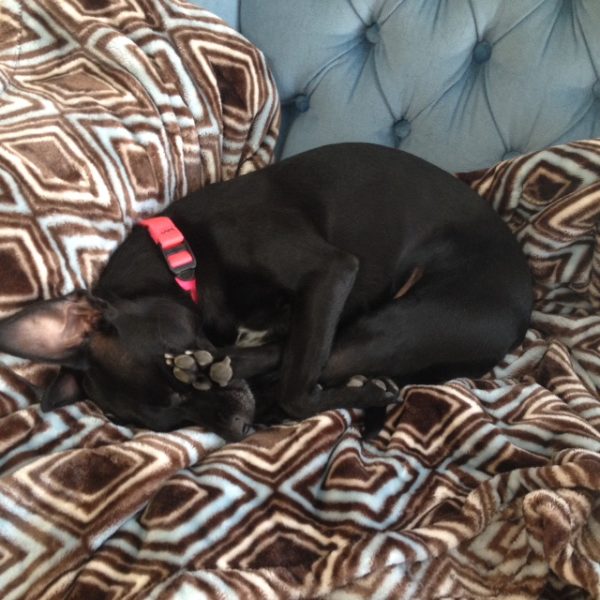 She's sleeping with her back foot over her face, LOL!! She's such a dork sometimes.
That was my weekend, how was yours?