Monday, July 9th, 2018
Weekend Roundup
Dang it was hot! And it's still hot today too. Summer is here.
Saturday we went to see Baby Slayer, and he's as adorable as always! But is it possible, my sweet dog Maggie, is slipping into a life of crime? Maggie never takes anything she's not supposed to, except around Baby James. To date she has stolen his stuff giraffe twice, two pairs of his socks and this time it was his handmade stuffed pony.
Special K caught Maggie in the act!
I was playing with Baby Slayer and his pony. Maggie saw me and came over to investigate. I told her "No, this isn't your toy." Maggie went back to her blanket and watched like a perfect little princess.
When I was done, I put the pony away beneath Baby Slayer's changing table and walked into the kitchen. I heard Special K called out, "Maggie no." (She said it way sweeter than I would have!) and I turned to see Maggie drop the toy.
I walked up to Maggie and said, "Did you steal Baby Slayer's toy?"
She swears she thought Baby Slayer dropped it and she was picking it up for him. No really, that's how it happened! Honest, Mom!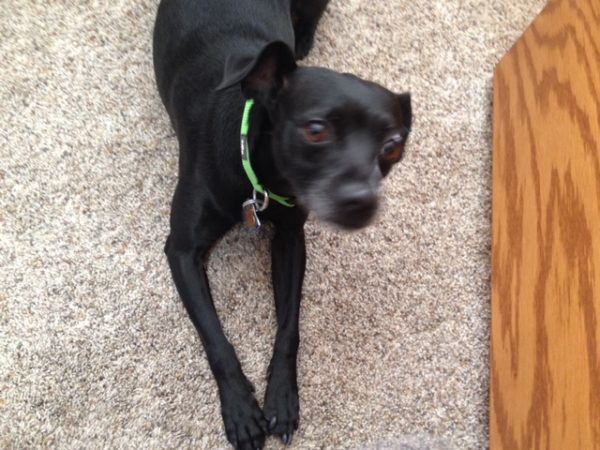 Should I believe her? LOLOL!!
Overall my weekend was good, and included some writing (yay!). How was your weekend?