Monday, October 8th, 2018
Happily Ever After!
I'm late posting this! We were gone for the weekend, but I'm home now, and my son and daughter-in-law's wedding came off beautifully! Here's a picture of the bride and groom at the reception: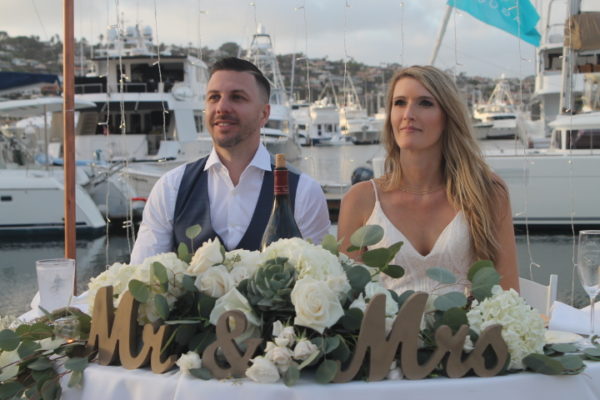 And this one when they were introduced at the reception. I love this one because she's laughing in joy, and my son is looking at her with such love and happiness. This captures them as they truly are.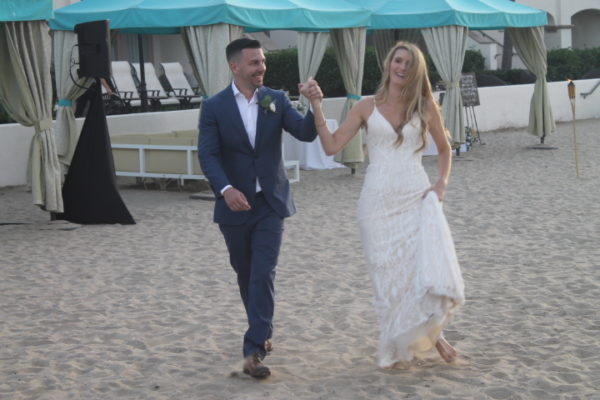 And here I am with my son before the wedding: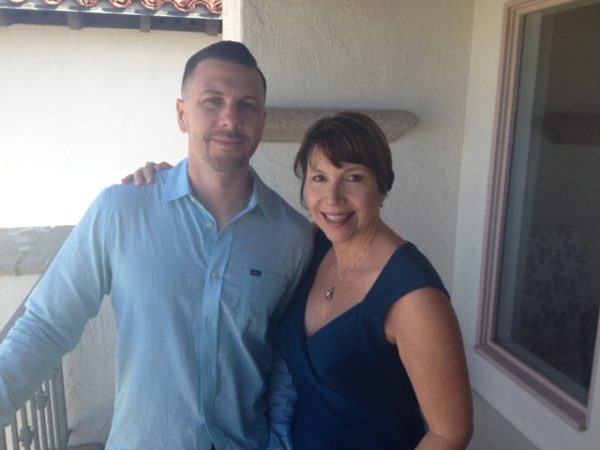 One of my favorite moments was an hour before the ceremony, and I asked him, "Are you nervous?" He smiled at me, and said, "Nope. Nothing to be nervous about when you're marrying the right woman." I love my boys! That's what his older brother said when he married, and it's what his younger brother will say when he marries next year. They know what love and marriage is, even in the turbulent and sometimes shallow times we live in.
And typically, I had one minor glitch. The stylist who was supposed to do my hair didn't show up, but another stylist graciously worked me into my schedule put up my hair so I didn't have to deal with a frizzstorm. She determinedly pinned, sprayed and spelled it into submission. It was such a different look for me, that easily a half-dozen people, including my youngest son, did a double take when they saw me, LOL. But I was happy with it. Seriously, my hair's only shoulder length, but OMG, it could be a horror film called FRIZZ ON THE BEACH if left unchallenged.
This was one of the best weekends of our lives–we got to see one of our biggest dreams for our son realized when he exchanged vows with the woman who is his Happily Ever After.