Wednesday, October 10th, 2018
Wednesday Worthy
Yesterday, I went to a specialist to get a cervical collar fitted, and brought the contraption home with me. This surgery is getting a little too real. It's just three weeks away now. I know I have to do it. The good news is that I was able to celebrate my son's wedding! Once the official pictures were done, I put on my flat sandals, and by the end of the evening, I kicked those off to dance on the sand without causing myself any more harm, so yay! I'm pretty sure that love and sheer will fueled by joyful adrenaline made it possible.
Wizard and I are still beaming from our happiness for our son and his bride.
And now it's time to evaluate another Wednesday Worthy candidate, and today I'm feeling the cowboy vibe

  He's a little too polished for me, but I like the beard scruff and rolled up sleeves of his shirt.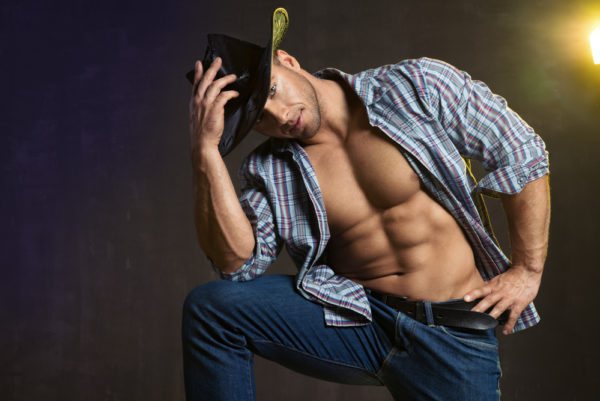 But the real question is–what do you think?