Wednesday, August 21st, 2019
Wednesday…Just Wednesday
Grandma, I'll drive you!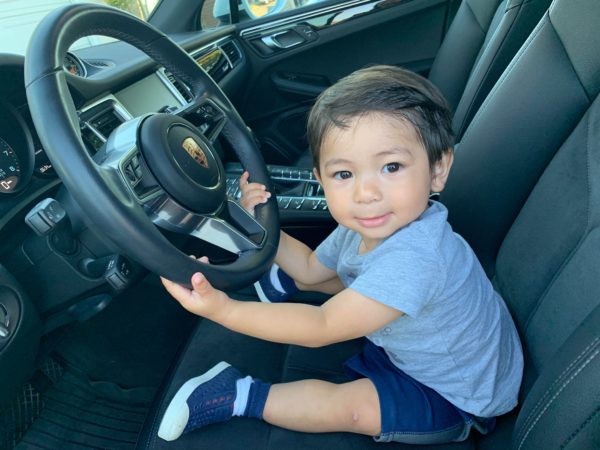 Who could say no to that face???
Happy Wednesday!
6 comments to "Wednesday…Just Wednesday"
He's gotten so big! What a charmer.

Have a great Wednesday Jenn and the Witches. =o)

Awwww! He'll be driving soon for reals! Have I mentioned how much he looks like Wiz? 😍💕💖

He's such a big boy. He's just about ready to drive Grandma around ;). SO darn cute! I can see where he dig the "boy" thing and fell and marked his knee.

Nothing new here. Still hot and super humid. Hope it breaks soon. Hope it cools down for you as well.

Have a great afternoon.

B.E., he really is getting big! To me, he looks like he's 2 years old. And he loves cars

Happy Wednesday!

Silver, **everyone** has mentioned how much he looks like Wizard! And guess who loves that? Wizard calls Turbo, "Mini Me."

Hope your day is going well!

Viki, yep he took a tumble the day he was coming out here for my birthday. He only cried for a few seconds his dad said, then went right on playing. He's too busy to worry about little bumps and cuts here and there.

Hot and humid is my least favorite combo meal. Crossing my fingers you get a break!

Have a great evening!
Comments are closed.