Monday, September 23rd, 2019
Weekend Roundup
My weekends have been hijacked by life, LOL! And that's okay. I'm happy to be busy

Saturday was my mother-in-law's husband's 90th birthday. It was very sweet seeing his family honor him. I went by myself as Wizard had to be somewhere else. That's not as weird as it sounds–Wizard's dad passed away when he was a teenager, so this is his mom's second marriage. But Wizard absolutely would have been there if he hadn't had a prior commitment. Anyway, I went, and had a great time. Traffic sucked as usual, but audiobooks make traffic much easier to cope with!
Sunday, Wizard was still occupied, so I went to see my favorite boy, Turbo!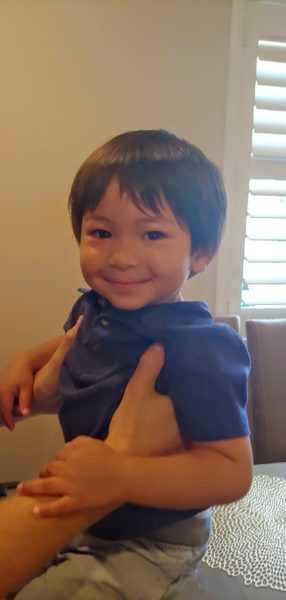 We had fun doing simple things like going to breakfast and to the park to play. He's 18 months old now!
Then Special K gave me a gift: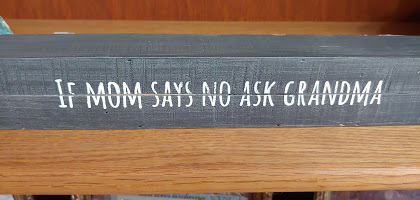 Ha! Does my daughter-in-law know me? Yes she does!
Oh, and yesterday, I once again proved I can't be trusted around chocolate, even frozen chocolate. I ate a frozen Twix Bar and I loved it! I let it soften for a few minutes, and then enjoyed every bite.
How was your weekend?