Wednesday, October 16th, 2019
Maggie's Mystery
Guys! Hi it's me Maggie. Did you all know that my mom used to write mystery books?
Well I have a big mystery on my paws right here at my house! You ready? The big outside trash cans where my lizard-friends like to hide vanish! I'm not even joshing, they just disappear like magic or something. I'll show you.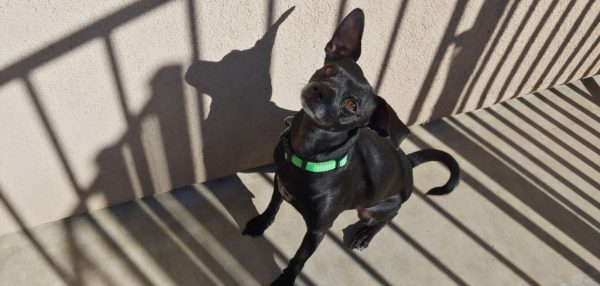 See that, they're gone! I'm sitting right where they trash cans should be. This isn't even the first time. They go missing for like a whole day, and then they reappear.
Isn't that a great mystery? Wanna help me solve it?