Monday, December 9th, 2019
Weekend Roundup
It's been a damp and dreary weekend, but Maggie knows exactly how to deal with the weather: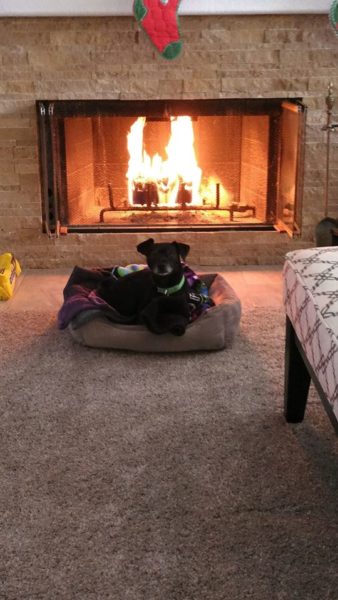 Full Disclosure: I stole this pic from Wizard's FB

I put on my Santa hat and got a lot of Christmas shopping and planning done, and for one long trip to do an errand, I took Maggie with me. She gets super excited when she figures out she's going in the car. It's hilarious to watch her try to sit, but she's so excited, she dances her front paws and wiggles until I get the leash on her. Her butt's on the ground though, so she's technically sitting. She's such a happy dog most of the time.
I'm planning to make some breads as gifts this week, including trying B.E.'s Apple Cranberry bread, unless I can't find the ingredients I need, then I'll switch to orange cranberry bread because I can use frozen cranberries for that. I keep changing my mind on what to take to the family party this weekend. I'm not feeling Grinchy, just not as inspired as I usually am.
Also, I need to clean my oven, LOL! I may do that soon…like today. Maybe.
So that was my weekend, how was yours?