Friday, December 27th, 2019
After Holiday Stuff
Hey! I missed you all! Did all who celebrate Christmas have a good time? Whatever traditions your family celebrates, I wish you joy and peace as we begin closing out 2019 and reaching for our new challenges in 2020!
I asked Maggie to show you her new collar she got for Christmas and she did this: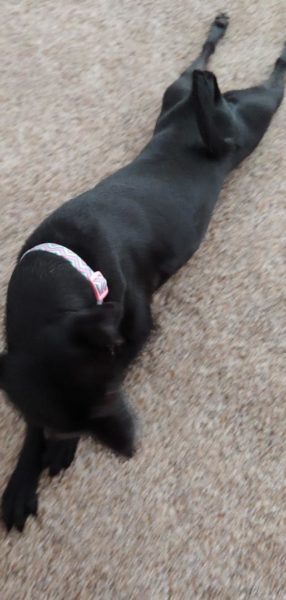 The dog is weird. She either wiggles or army crawls when she's trying to be cute, LOL! I finally got this pose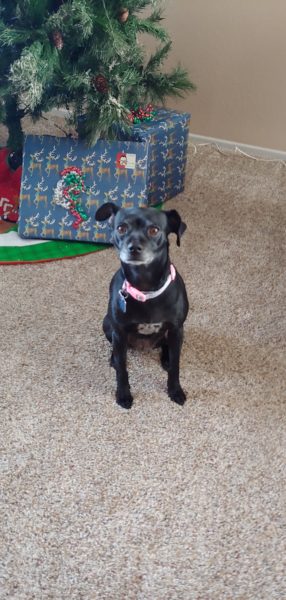 She's a great dog, but not very photogenic.
We will have our family Christmas this Saturday. It'll be fun! I bought a new mini bundt cake pan and I'm making two kinds of mini bundt cakes Bailey's Hot Chocolate Bundt Cake and a Copycat Nothing Bundt Red Velvet Cake. I'm pretty excited to try both of these cakes. I hope they come out. I have a standard mini bundt cake pan, which is fine. But I really wanted this one:
After consulting with my newest daughter-in-law, I gave into temptation and ordered it. One can never have too many cake pans! Now let's see if I can get the cakes to release once they're baked and cooled. I have excellent luck using a baking spray but those are some very deep grooves.
I really REALLY need to get out of holiday baking mode and into healthy eating mode. At least my side is continuing to improve at a nice steady rate, so I can go back to the gym on Monday.
How was your holiday?