Monday, December 30th, 2019
It's Almost 2020!
Here I am at the end of 2019 and decade.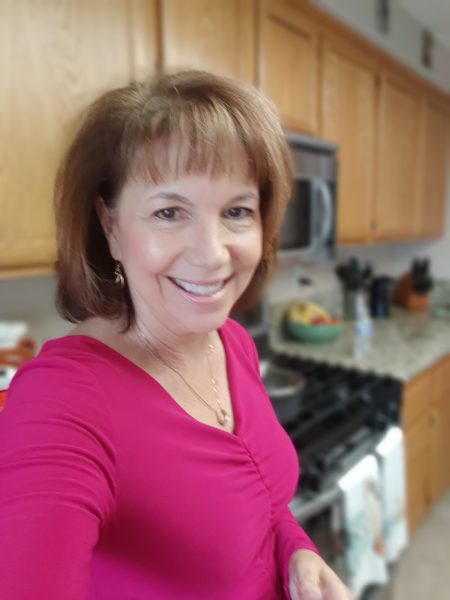 I'm not great at selfies, and I delete a bunch of them! But this one I can live with even if it's a little blurry.
Can you believe we're just a day or two away from 2020???? Time is such a weird creature. If I'm waiting for water to boil, it's slow as hell. But if I'm watching my grandson grow, it's flies by too fast!
What do you want out of the 2020's?
Professionally, I want to write again. I'm not going to get into the struggle, instead I'll say that I've set my goals. January is for getting a rough draft of Savaged Devotion roughed out. I can't make promises except this: I'm trying my best! Aside from the tinnitus (caused by nerve damage in my neck), I also have to convince Wizard to give me time and space to write. Wish me luck! Once I get my writing groove back, then I'll refine my goals for things like how many books and bestseller status. But I've hit lists and while it's great high, what I care about the most is making readers happy, and right now, that's really what I want out of 2020 professionally–to once again make my readers happy with my stories. And to write enough stories to make up for this endless medical hiatus.
Personally, I want very much want to see old friends and make new ones. Re-engage in the professional world of writers. Take more trips when we can including wine tasting, and my dream is to one day be able to afford to rent a big beach house for a family vacation. And the last thing I can think of offhand is to stay as active as possible. One great side effect of the tinnitus is that physical activity really helps my brain cope and filter the ringing. It also helps to have Maggie who LOVES going on walks

So that's my down and dirty list. What's yours? I'm not looking for resolutions, but what you want out of this next decade?