Monday, April 27th, 2020
Weekend Roundup
Friday was cardio day, and boy did I get my heartrate up, LOL! So it's been really hot here, and Maggie and I went out early for a walk. We hadn't been walking long, when I spotted something in the road ahead of us.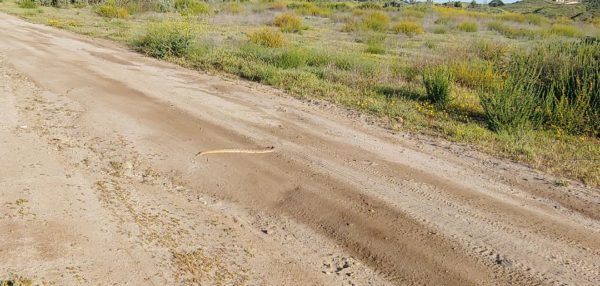 I enlarged it a bit here: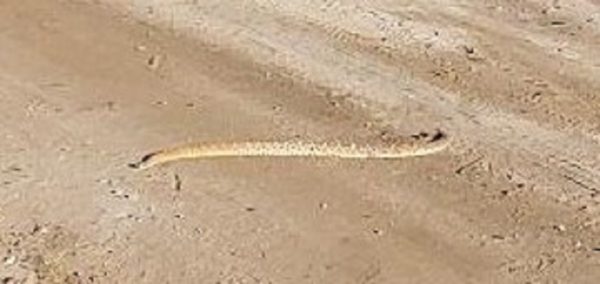 I stopped cold, and said out loud, "That's a snake. That's a snake." I guess I had to repeat it to make it sink in. To be clear we were pretty far back, and I zoomed in a bit on the first shot, using one hand because no way was I letting go of Maggie's leash.
I have no clue if it was dead or alive, and I sure as h*ll wasn't getting close enough to find out, especially since that appears to be a rattlesnake. Nope, when it comes to snakes, I'm all about social distancing! Anyway, we backtracked, took another path out of the field, and we haven't returned since then. There's a lot of grasses and weeds growing in the field from all the rains, and too many places I wouldn't even see a snake. I stay on the roads this time of year, but I just don't want to risk accidently getting too close. I'll let the snakes have the field to themselves until I feel more confident.
Otherwise, the weekend was good. How was your weekend?