Wednesday, June 17th, 2020
Hunk or Dog?
Sorry for the late post, there was a publishing malfunction

True story, I had to deal with an off leash pit bull mix and a German shepherd mix in the field yesterday. I'm not going to lie, I was scared, or at least I was once I got Maggie and I safely out of there. I had no idea that those dogs actually had owners until I was nearly out of the field and saw the couple–I'm not kidding–hanging back on the other side of some brush so they didn't have to deal with the owner who leashes and controls her dog.
So I'm over people today.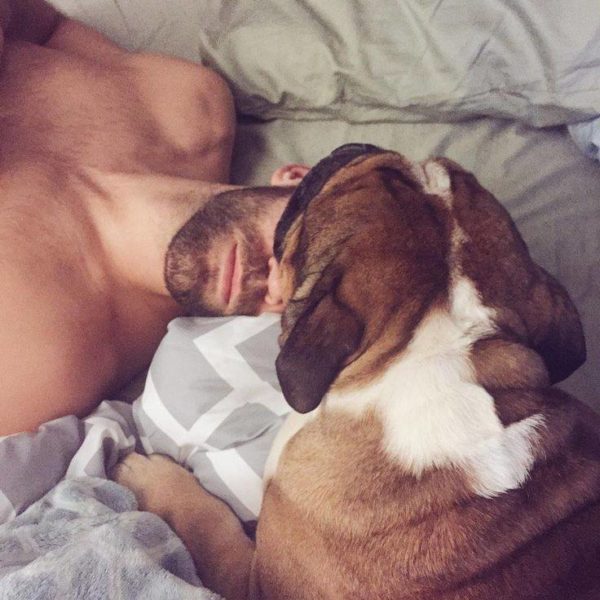 I'd pick the dog. How about you?