Monday, September 20th, 2021
Weekend Roundup
Wow, this weekend got away from me, LOL. First, though, Maggie seems to be feeling better after her abscess. I'll know more after I take her to her followup vet appointment late Tuesday afternoon. For now, we've released her from the cone of shame.
Okay. so Saturday I meant to write, but then, I wanted to make sugar cookies for Turbo too. He's really into police cars, and of course, I didn't have a police car cookie cutter. So I thought I'd handcraft one of out of fondant. Trying to make a miniature police car in 2D to go on top of a cookie is a little crazy, especially since drawing anything isn't my forte, LOL. It came out like this: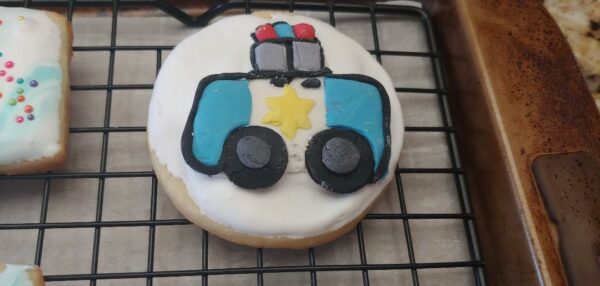 And this is Turbo's face when I gave it to him: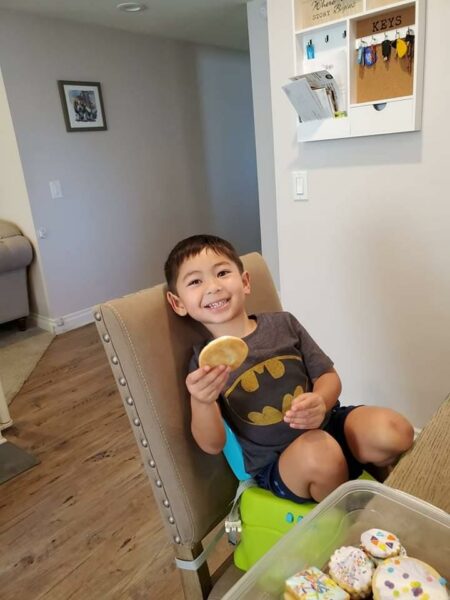 The rest of the cookies, I made with a marbled icing and topped with sprinkles. It ended up being a day long project. But I had a lot of fun, and since my "audience" is three years old, he thinks I did an amazing job

Note to self: Buy a police car cookie cutter ASAP!
Sunday we went out to see Turbo and that sucked up most of our day. But it's all worth it when he comes running to the door to greet us, and is sad when we leave.
So that was my weekend, how was yours?