Wednesday, October 27th, 2021
Maggie Says Hi!
Here's a picture of Maggie.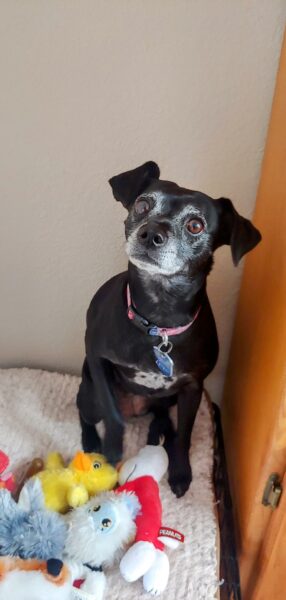 She's on top of her kennel because, obviously, she's the top dog

Anyhow, she wanted to say hi, and ask a question: Do you all think that Maggie–with those gray rings around her eyes and mask around her nose and mouth–can pass as a racoon for Halloween?
Happy Wednesday!