Monday, February 7th, 2022
Weekend Roundup
It was a good weekend! Nothing super exciting to share, just a nice weekend. Saturday was normal stuff. I had to laugh at Wizard though. I needed to go drop off something at Youngest house. I was leaving about 4pm and he said, "You'll be back by 5 right?"
I mean…let's see it take ten minutes to get there, then minutes to get home and forty minutes to pet my grand dog and visit? Not a chance, LOLOL To my credit I was back by 5:15 so I didn't pretty amazing. Then we cooked dinner together.
Sunday, Wizard went racing with Middle Son, and Biker Witch (my sister) came over. We went to some model homes, had lunch and then did a little fun shopping. I really enjoyed the day. It was an easy, fun, no pressure day.
Today Wizard and I are going to see if we can move forward on some plans. That's not vague, right?
Now a question: Do anyone have a light, fun and recent mystery series you'd recommend to read?
And finally, Maggie says Hi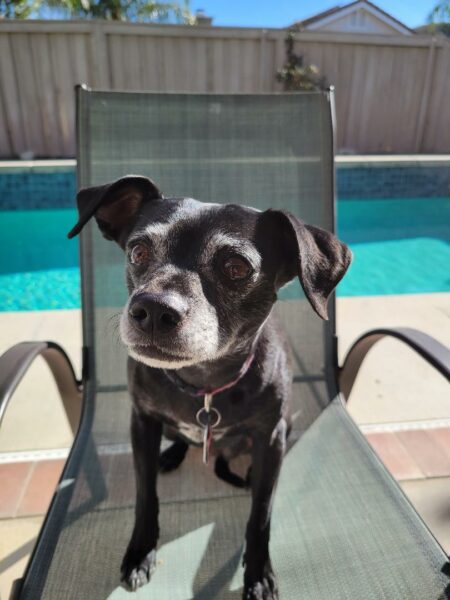 So that's my weekend, how was yours?
P.S. We just had a quick earthquake as I was writing this. That jolted my heart a the couple seconds while I tried to figure out if it's a small or big one :-).