Wednesday, November 2nd, 2022
Wednesday Chatter
We got two sets of kids on Halloween

We sat outside and met some neighbors, so I call that a win. There's a lot of dogs in the neighborhood too which is really cool. Maggie loved sitting by us and watching all the kids and dogs. Maggie seems very happy here, and she loves being in the garage any time we bring her out. When we don't, she gives us her sad eyes. This is her on a sit/stay living the dream.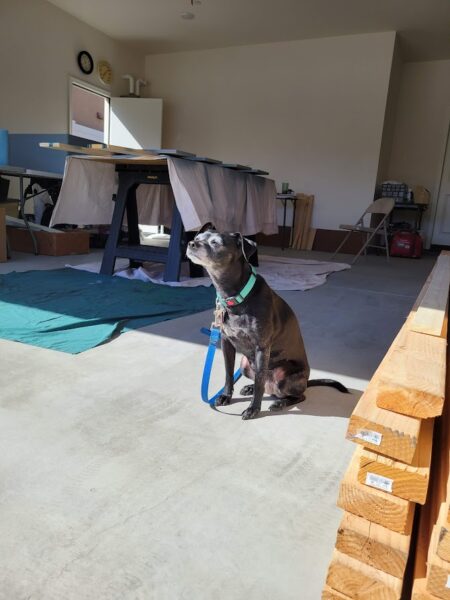 See that look on her face? She's scenting the air while feeling the sun. Behind Maggie are all the cut and painted pieces for two cabinets that will go over the workbench. They are now assembled and ready to hang. Wizard is working on the workbench, and once that's up, he'll get a stronger person than me to help hang them

It's slow progress but he's enjoying it most of the time.
And here's some pics of the small back yard.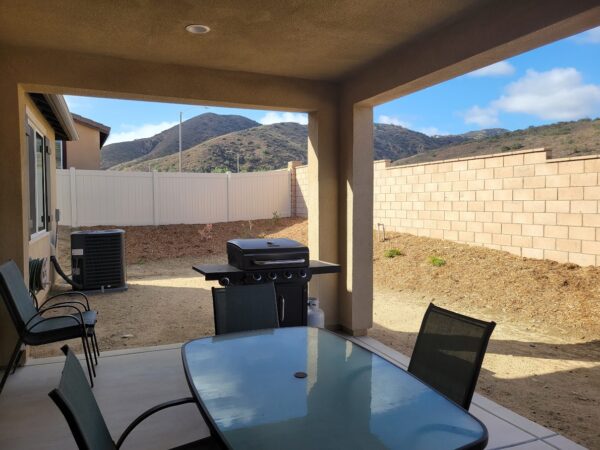 This is our covered patio (it's a bit bigger than it looks here) to the backyard.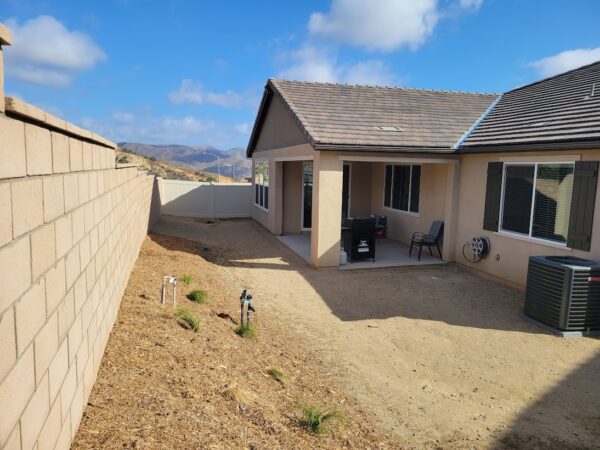 This is from the far counter of the yard (I'm up on a small hill) to the backside of side of the house. The patio cover and the room attached to it our the additions to the house we had done. We love them both. At the very end is the sun room/ dining room. So outside there I either want a lot of plants, or plants and a small sitting area.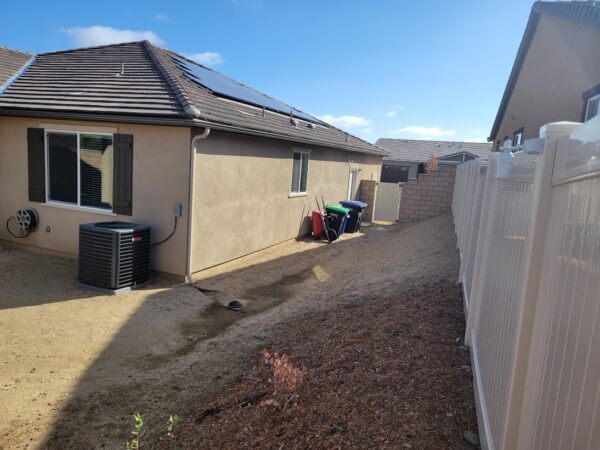 These are before pics. Hopefully by the end of the year I'll have after pics. We're working on estimates and adjusting and refining our ideas as we get more info and professional advice. Because the house next to us is a pretty high elevation, the house on the other side lower, and we're surrounded by hills, it all needs to be done correctly with the right drainage. Our last house was terraced so this part we understand

At least a small yard helps contain the cost! In the front, we are concentrating on the hardscape of concrete and any block walls, the rest will have to wait. I'm not going to overwhelm you with pics of that.
So what's going on in your world today?