Monday, November 7th, 2022
Weekend Roundup
I'm mostly happy about the time change, and super sorry for those who hate it

Maggie is not as happy when she thinks her dinner is "late." She does not believe in excuses like a time change. But we did an awesome marathon walk in the morning so she can deal with the "late" dinner.
The weekend was mixed. Our brother in law isn't well right now and that's a worry, though we do think he'll be okay once the doctors find the right mix of treatment. And Turbo's family is striving to become germ free, but man, they have had a battle. Turbo's four and a half and in preschool, so this is totally normal but not fun. Still I think they are almost well and are planning to come out here next weekend! We video called with him yesterday and he'd had enough energy to run a marathon. Kids are amazing!
Yesterday was our 40 year anniversary. We went to a really nice dinner last night (I hope, I'm writing this before we go to dinner, but I expect it will be great). This year we are tentatively planning two trips as our celebration, but not locked in yet. We're pretty focused on, and enjoying, doing on the house but we also really want to take some trips. We'll see if life cooperates or we'll adjust our plans.
Speaking of the house, I ordered two chairs, and hoping I made the right call because they are white. That's crazy, right? I mean I got dark couches so I wouldn't have to worry as much about wear, dog hair and dirt

But…obviously Crazy Jen got out of the locked closet and placed the order.
So these are my practical dark gray couches. (Ignore the arm of the old blue couch  in the front of the picture, those were given away to one of the construction workers.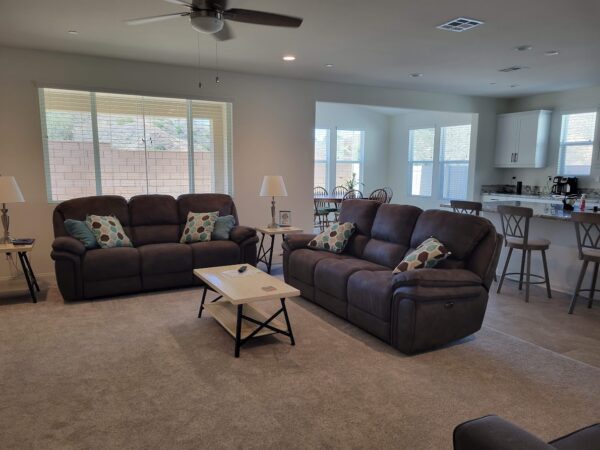 And these are the 2 chairs I ordered that probably won't come until after Thanksgiving: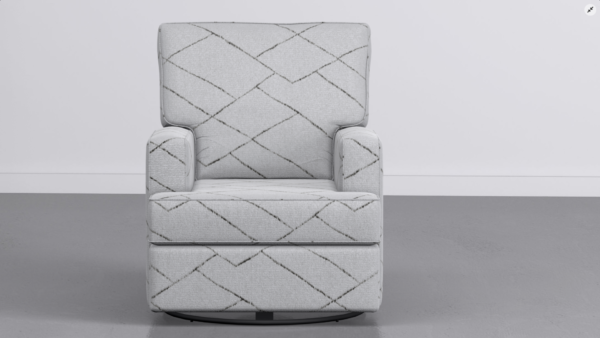 I think will balance out the dark gray, and pull from the kitchen cabinets and granite. Plus we'll use the couches more, and Maggie won't be allowed on the chairs (Famous. Last. Words!). So maybe I'm not crazy?
It'll be a LONG time before I can afford different tables, but I'm so happy that we will have plenty of seating. The chairs swivel which means they can turn to see the TV, and they recline. This week we are for sure, maybe, probably committing to getting the various retaining walls in the front, side and back, plus a lot of cement work.
So that was my long post about the weekend, now I'd love to hear about your weekend!