Monday, November 14th, 2022
Weekend Roundup
This weekend was packed with errands. It was all small stuff at probably 10 different stores over a couple days. Because of our location, sometimes, those little errands can end up taking a ton of time because we have to go so far. I bought two "extravagant" item that's going to irritate Wizard. One was another set of four wine glasses for $7.99, which is a steal. I probably won't need them for Thanksgiving, but if I didn't buy them, then for sure I'd need them. Also, I don't want to brag, but I'm pretty good at breaking wine glasses while washing them. So that's one "extravagant" purchase that will bug Wizard.
The second purchase is my one and only fall decoration. It's late since we're careering right into Christmas, but it was only $15.00!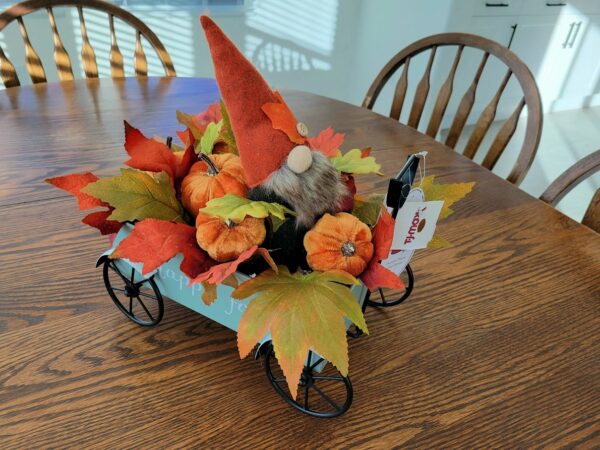 I think he's cute and I have a whole plan to make a table scape for Thanksgiving with him. I'll have a second table and I'll do something with that one too…I'll know it when I see it

Of course, I'm using cheap paper tablecloths, so I don't think Martha Stewart or any other decorating gurus are feeling threatened. Decorating is soooo not my forte. I'm just do what makes us happy.
My brother-in-law is now in the right place that has the expertise to treat him and hopefully get him well soon. We are relieved about that. None of this has been easy for him, but he's powering through.
So how was your weekend?