Wednesday, December 28th, 2022
This week so far has been relaxing because I can do things on my own timeline. Both Wizard and I are loving it! We were so happy to do that last two to three weeks of non stop stuff, but we sure appreciate the slower, more controlled pace this week!
This is a picture from a hike Maggie and I took Monday afternoon.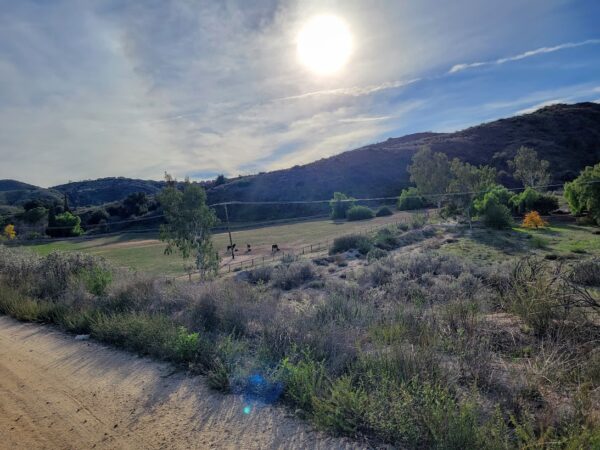 We went a little farther than we should have, and I scoped out some new-to-me trails before I stopped due to the whole common sense thing. I worry about wildlife, stray unstable humans and falls when I'm alone, and I was a lot farther up than it looks in this shot. But when my son comes out to hang out TV in a couple weeks, his wife and dogs are planning to come with him. We girls will take the dogs hiking if it's a nice enough day. Since their two dogs, Jett and Hazel, are big and my daughter-in-law is a smart, capable woman, I'll feel safer to go farther and explore more.
How's your Wednesday going?