Monday, February 20th, 2023
Weekend Roundup
A good weekend overall. The weather was decent, although we are supposed to get rain for a few days this week.
So a funny story. I found a gluten-free recipe for artesian bread that I was excited to try. Since we were having youngest over his birthday on Sunday, I made the bread on Saturday for that. The bread came out decent, but something was bothering me. It nagged at me all night long in a vague way I couldn't put my finger on. It wasn't until the next morning when I went into my pantry and it hit me — I'd used bread flour instead of gluten-free flour! I guess since I was technically making bread, I just automatically reached for my bread flour, which has MORE gluten than regular all purpose flour. Insert huge eye roll here.
But it turned out fine, I remade the bread Sunday morning with the gluten-free flour. I was pretty happy with the way it turned out. Everyone else seemed to like it too.
And here's the cake I made for youngest: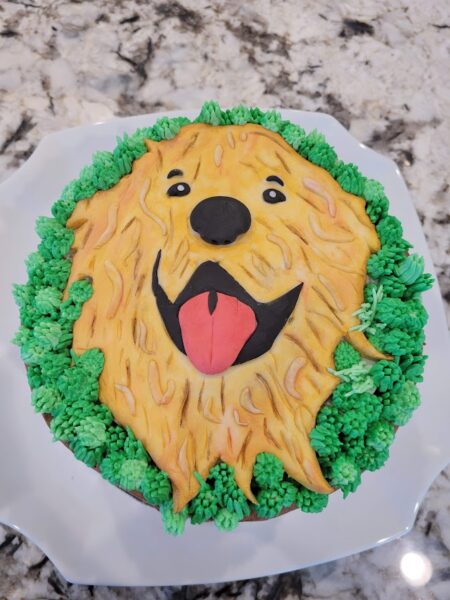 It's supposed to resemble his dog, Phoebe, who is a golden retriever

How was your weekend?