Tuesday, March 14th, 2023
The Sourdough Bread Experiment
So you all know I grew my own starter and made my very first batch of sourdough bread. Here's the two finished loaves: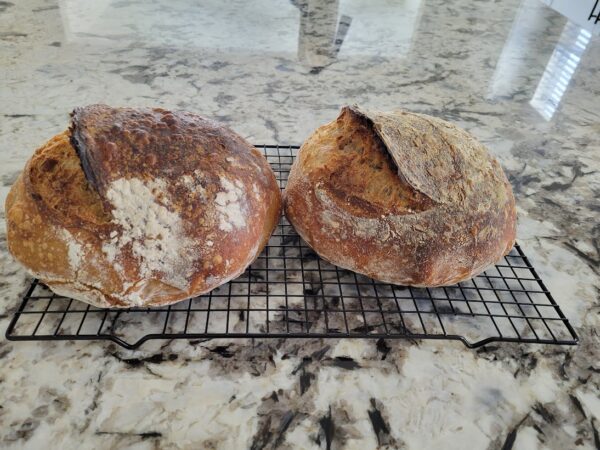 And here's one of them cut (the second one is in the freezer):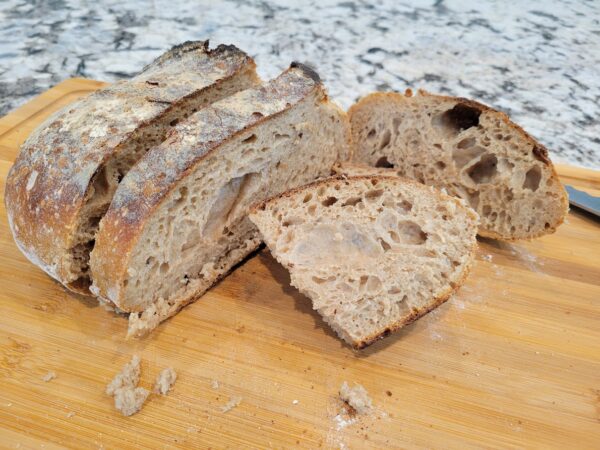 Also here's my Dutch Oven that I absolutely love!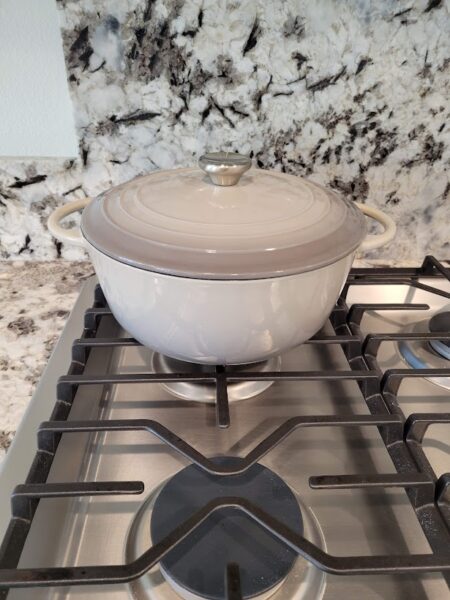 Now my thoughts:
My starter Rye-N did his job! The bread rose and had a decent crumb for an total novice bread maker. So yay Rye-N!
The bread had a really good "oven spring" which is the rise in the first 20 minutes of cooking. I've already said Rye-N did his job, but so did my Dutch Oven. They were a great team.
I kept hearing from all the videos I watched on making sourdough bread that it took time to get the dark color. My oven however, is an over-achiever and I was looking for ways to slow down the color. Ovens are all so very different.
The crust was very crackly-chewy and the inside tender. Overall I was very happy with the way my first try came out.
BUT! And this is the weird part for me, I was not ultimately impressed with the taste. I actually like my simple gluten-free bread I make better. The one with the cheaper flour (that's relative — gluten free flours are more expensive in general). I am truly surprised by that, but it just means I have a fairly easy go-to recipe at my fingertips.
So overall, I'd call this a success for my first try. While my rye starter was a total rock start, I'm going to experiment with different starters and recipes over time. I'm having fun working with different yeasts, trying different things and learning in the process

I still find it hilarious that I'm doing this now when I'm limiting both gluten and wheat in my diet, but that's usually how I do things, LOL.
So that's my big sourdough adventure! Now I have a question for you all: What's your favorite kind of bread?