Monday, May 8th, 2023
Weekend Roundup
We enjoyed the beautiful weather this weekend.
First we got our new patio table got go with our chairs. Wizard and I went to pick it up and I couldn't quite lift my end of the box. I'd get it part way, the table would tilt and I'd lose control. A guy walking by saw me struggling, jogged over, took my end, and he and Wizard slid the table in our SUV. I was so grateful! Sometimes, people you've never met will be there when you need them! We love this space.
Here's a pic of the table and chairs.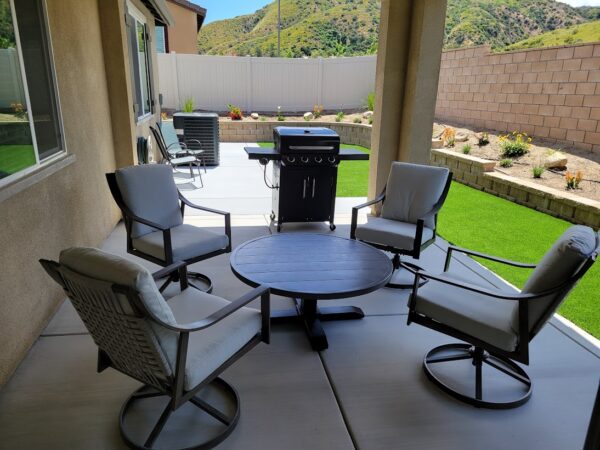 And here's a pic of our view this weekend: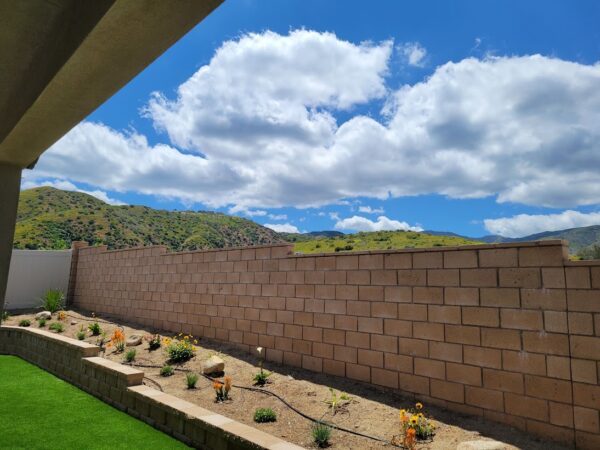 Then Saturday we had Wizard's brother and sister and their spouses over. I spent two days making sourdough bread (for bruschetta appetizers), two kinds of enchiladas and an apple pie. So Maggie knew something was up. Then an hour before they came over, I put Maggie's little scarf back on her. That confirmed her belief people were coming over. Here she is staring at the front door and waiting for company to get there! Wizard and I were cracking up. She loves company!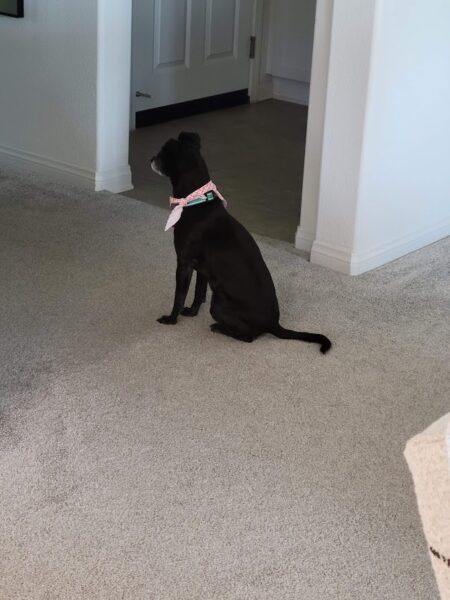 We had a good time with his family. These days, we just don't get together as much as we should. And I should mention, I enjoy doing all that cooking when I have the time and energy. They were all very appreciate, but no one expects me to work that hard unless I want to do it

Sunday was our quiet day and I loved it!
So how was your weekend?