Wednesday, May 17th, 2023
Wednesday Growth Report
So I don't have a green thumb. Wizard has a part time green thumb that only shows up if it matters to him, LOL! And together we are trying not to murder too many plants

We finally planted some pots and here's two of my favorites: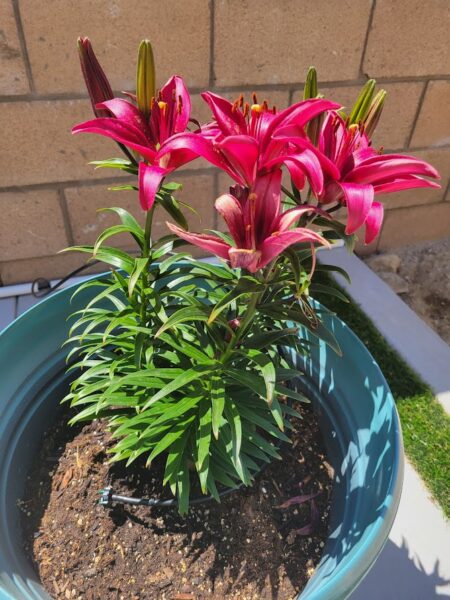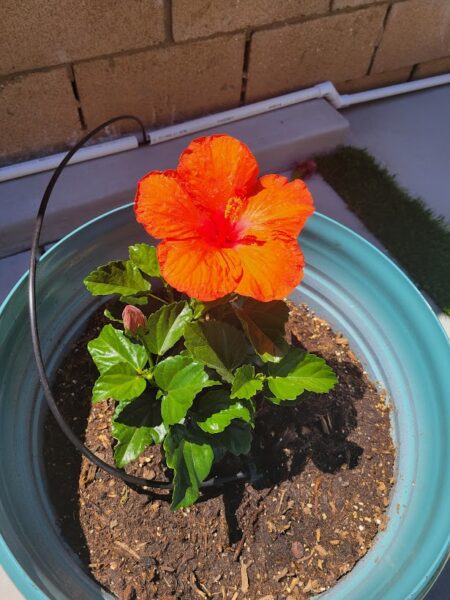 Don't ask me their names — I can't remember. We've planted soooo many flowers! I call the second picture, the orange one my Hawaiian plant. That's probably not the real name (I think it's in the hibiscus family maybe?) And the bloom you see in the picture is one that bloomed AFTER we got it home and replanted it and that's a win for me!
And for the far end of our little patio there's a strip of dirt — youngest is going to build me two big planter boxes so I can grow my tomatoes and bell peppers next year (let's say hopefully grow!).
My herbs are thriving, but I only have five and they are easy to grow so far so I can't really brag.
That's my growth report update. Since I'm not writing, I have to create something! Although I really want to make a pretty cake very soon. I miss decorating!
What's your report this week?