Wednesday, June 7th, 2023
My Fierce Hunter
Happy Wednesday! You all know Maggie is a bit obsessed with lizards. Here she is showing her tenacity: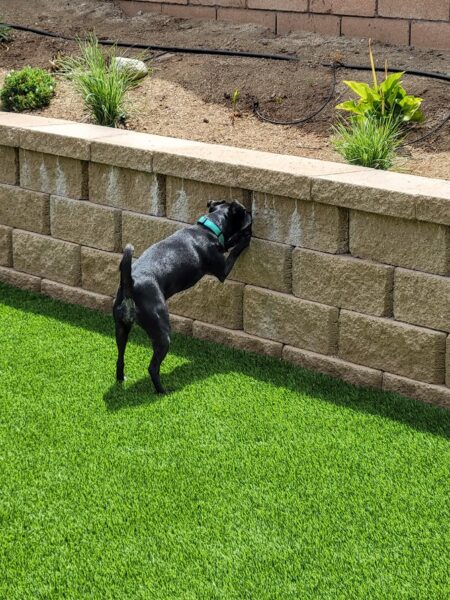 Wizard and I cracked up. She was tracking two lizards: One was on the side on the house next door. Now Maggie's an optimist, so it took her about five minutes of studying the situation before accepting there was no way for her to get to the that lizard. And the other one was the one you see her trying to get in the pic. She tried both sides of the wall, but as far as I know, never got him. Usually we find the…uh…evidence if she gets them. She loses interest once they stop moving (aka are no longer compatible with life, otherwise known as dead). Remember, I never said she was normal

So that's my Wednesday Smile — what's yours?