Wednesday, August 9th, 2023
Just Wednesday Stuff
This year, I plan to do some holiday decorating where I can. Halloween is coming, or at least, it's cluttering up all the stores

It's a young Maggie bobblehead in a witch hat!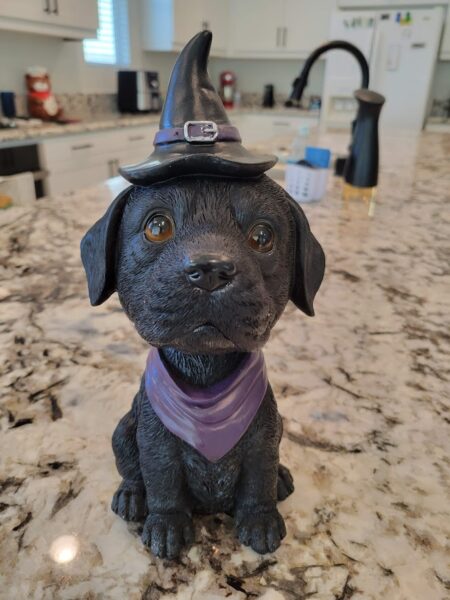 How could I resist buying that?
And here's my cup that Wizard threatens to steal: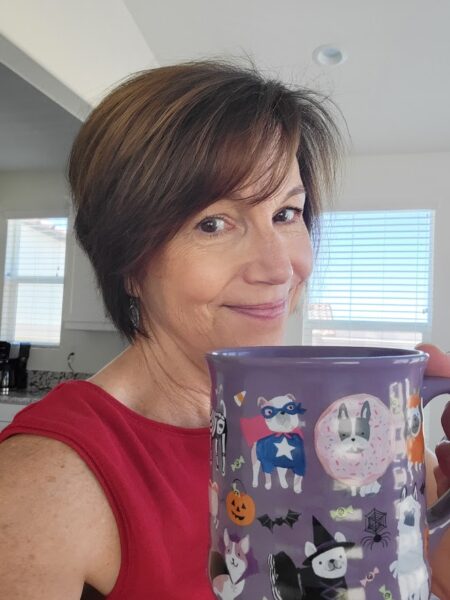 LOL this cup is huge! I usually only fill it half full of coffee, but I love it. (Ignore how I look in this quick selfie).
What's new with you today?