Wednesday, October 18th, 2023
Maggie Is On The Job!
Neighborhood Watch Captain is on the job!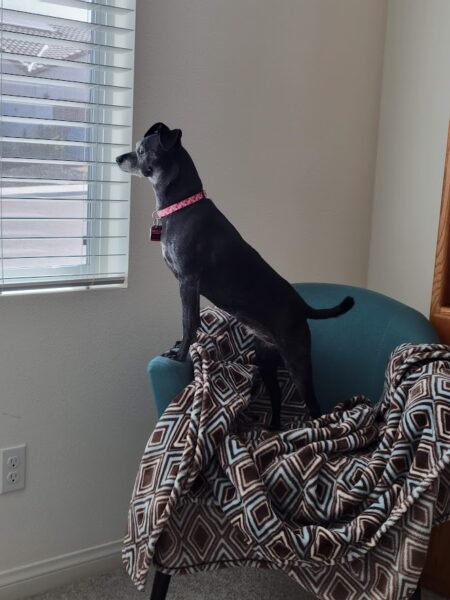 Sure, it's a self appointed job, but she takes it very seriously

  Maggie checks her window anytime she hears a noise. And in the mornings, if Wizard forgets to open the blind, she sits and stares at us until we remember.
I remember the days when I used to think "If we ever get a dog, we will be in control." Bwhahaha! Thousands of dollars in medical bills and expensive food later, along with hundreds and hundreds of miles clocked on morning walks that she insists on, I now know the truth. We are her human servants and we are lucky to have the job!
Anyone else have a job of servant to a family pet?