Wednesday, November 8th, 2023
Travel Roundup for Wednesday
We're home! We had such a great trip. First, we missed CPA Boy, Special K and Turbo because they were sick. Turbo is all better, CPA Boy is mostly recovered and Special K was the last to get sick so she's still living the misery. Hopefully they'll all be well soon!
Youngest son, his wife, and Wizard and I had a great trip. It was no pressure and tons of fun. I'll post some highlights:
We stayed across the street from the ocean and a gorgeous boardwalk. Think small, quaint and rugged little beach city and that's Cambria. I found it to be very unpretentious and truly relaxing. I loved all the raw beauty there. It was cool, occasionally foggy and so pretty and peaceful. Our rooms had small balconies that overlooked the ocean. Here's a picture of the little boardwalk: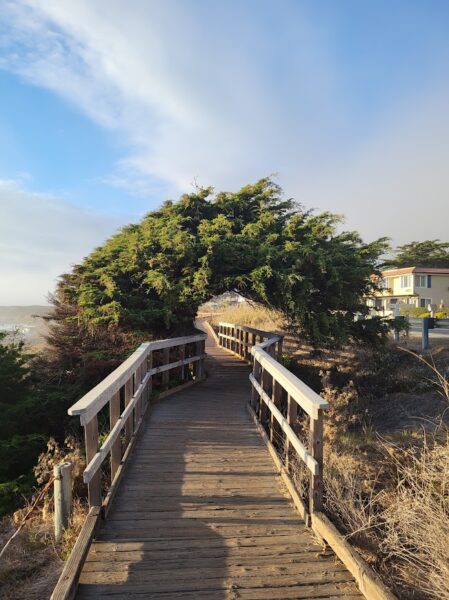 People walked it from early morning until the late evening, with lots of folks walking their dogs. I felt perfectly safe to go by myself when everyone else was busy, and I happily did it. Weirdly with all the dogs I saw, the all were leashed and behaved. We considered taking Maggie, but ultimately decided not too (don't tell her that!)
Here's a sunset pic from one of my solo walks: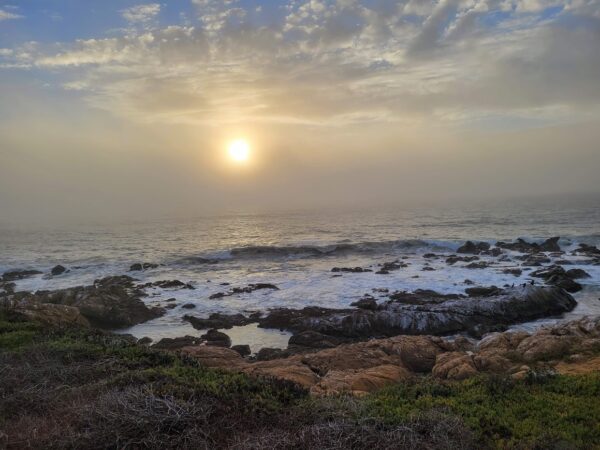 And here's some elephant seals a few miles down the road — there were so many of them!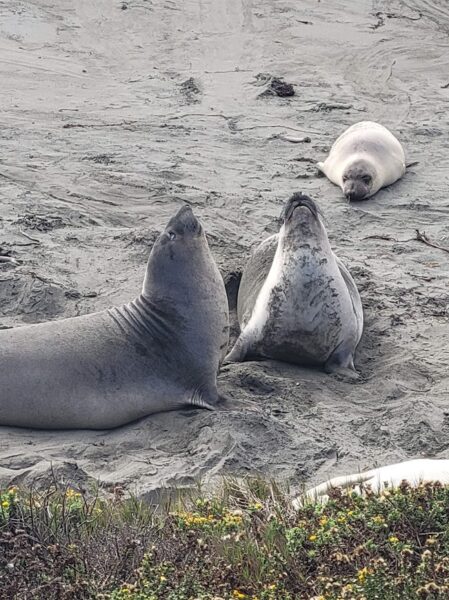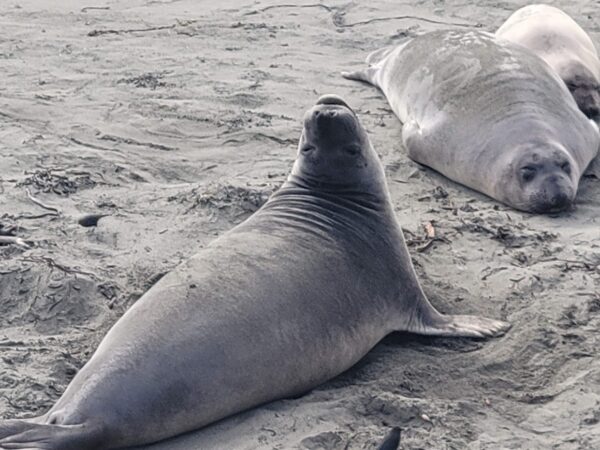 And zebras! there's lots of cows and even some buffalo. But when my daughter in law told me there were zebras, I was skeptical. But she was right: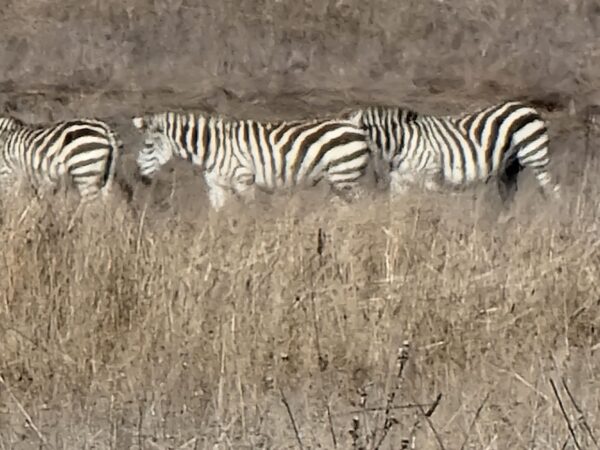 Otherwise, we shopped on what is their Main street. It had touristy stuff, but lots of antique store things too. We found a few shirts (touristy!) and some car and music memorabilia for Wizard that is awesome. I got two pictures one that reminds me of Savaged Illusions band from my Savaged Illusions Books, and one from The Wizard of Oz (or close to it) that I loved because…witches! They are for our office. We also bought some wine for our modest little wine rack and truly enjoyed ourselves. We only did one wine tasting, and actually drank very little alcohol there, but we had lots of coffee

We picked up Maggie as soon as we got back into town, and so far, she seems fine. She's tired, but the owner of the boarding place told me on the phone earlier in the day when we were discussing a pickup time: "She might be getting older, but she has a lot of energy and loves to eat her wet food." That sounds like Maggie did fine there. We only worry because she got so sick last time, but that likely was just stress colitis from a heck of a lot of stress going on at the time. Fingers crossed she gets through the night without getting sick and we'll breathe a big sigh of relief.
Today, I get to do all the usual food shopping, piles of laundry and returning to normal life. But that's all okay. The couple days away were much needed and appreciated!
How's your Wednesday going?